The Illinois Physics Van is a traveling science show for kids!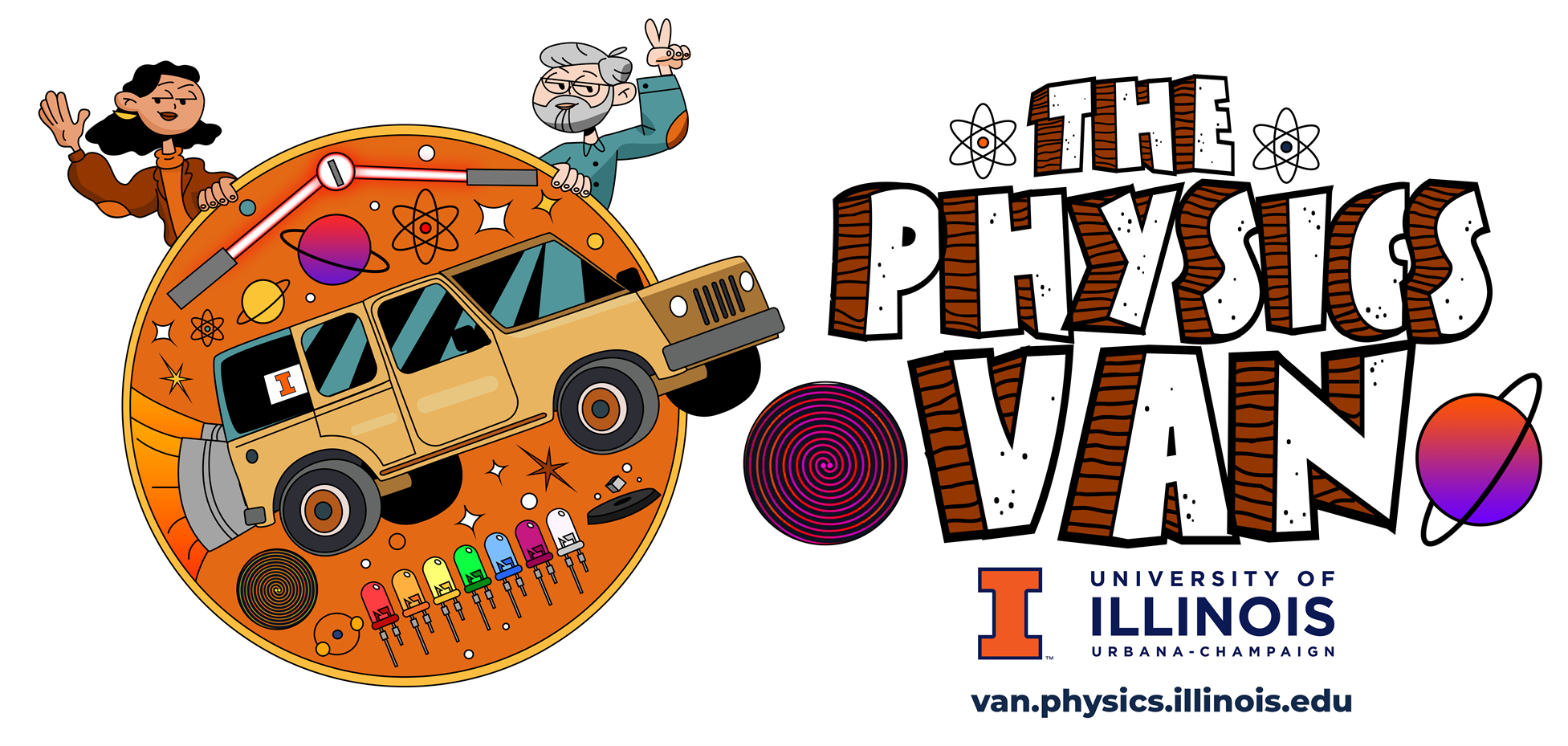 What we're all about
By performing and explaining exciting physics demonstrations, we show our audiences that science is fun and worthwhile for people who wonder about why the world acts the way it does. We challenge kids' mental picture of what kind of people scientists are. We show them that as long as you want to learn and have fun, there's a world of physics waiting to be discovered!
The Physics Van travels to elementary schools in Champaign-Urbana, IL and towns in the surrounding area. We have been as far as New Mexico, where we collaborated in science outreach with Los Alamos National Labs, Jacksonville, FL, where we performed for area schools and consulted with an emerging outreach program, and Snowmass, CO, where we performed at the Snowmass Science Weekend.
The Physics Van is an outreach program of Illinois Physics, part of the Grainger College of Engineering in the University of Illinois Urbana-Champaign. To schedule Physics Van for your event, please request a show at least 2 weeks before your event. For more information, or to find out how you can get involved please contact us!
Watch a fun music video to learn more!